About Pop's
Poppie's is renowned for authenticity – and it's little wonder, with born and bred
East-end proprietor, Pat 'Pop' Newland, at the helm. Pop's career in the fish and chip business started in 1952 when, aged 11, he got a job on Roman Road cutting up copies of The Daily Mirror to wrap fish and chips in. With decades of experience behind him, 'Pop' founded Poppie's. The shops are filled with retro memorabilia from Pop's childhood, The uniforms channel a 1950s vibe, and the music is tailored to each shop. Dining in one of Pops restaurants is an experience with retro vibes and iconic looks from the decades. For instance, Seventies Formica and Anaglypta wallpaper will be just one of many pieces of kitsch decor on show.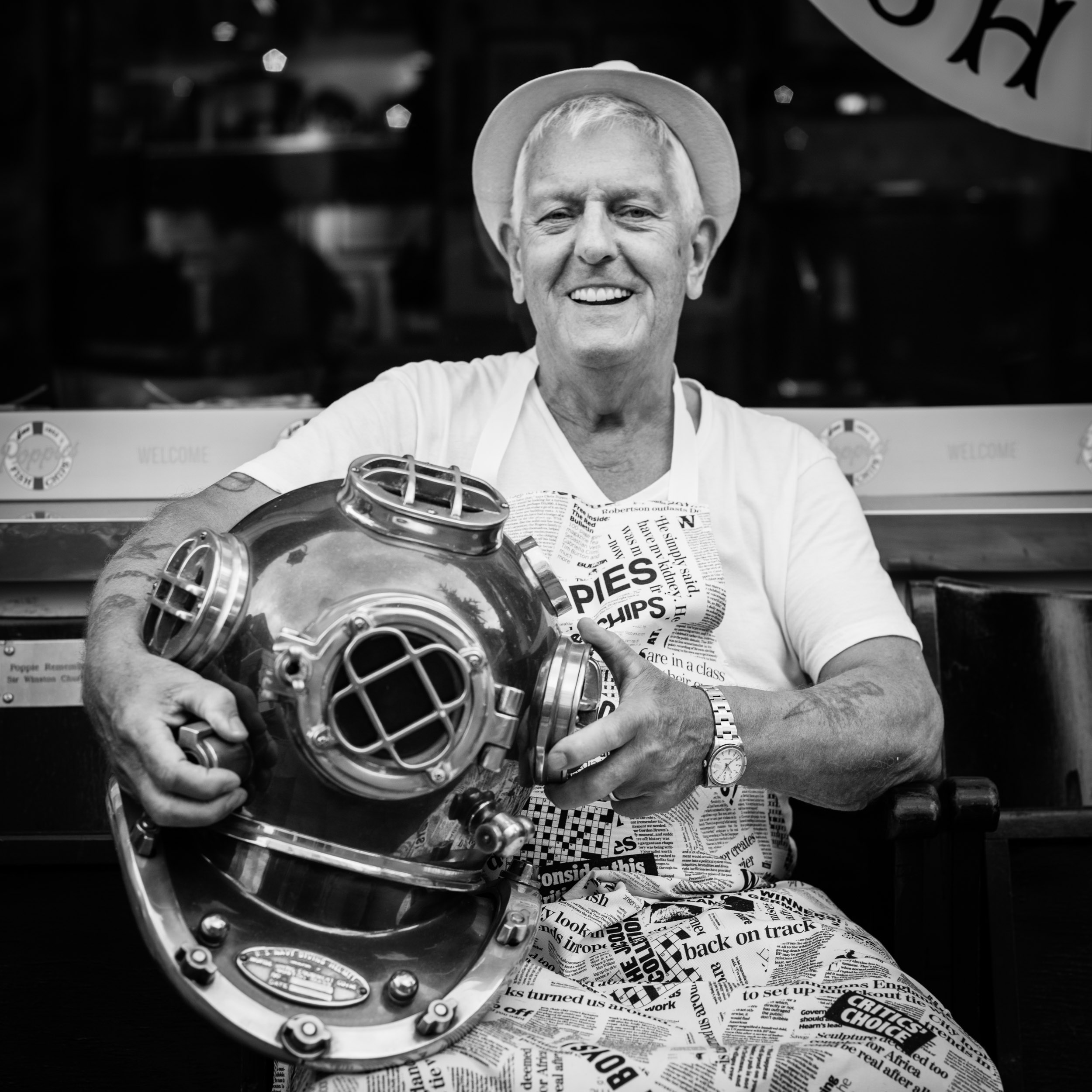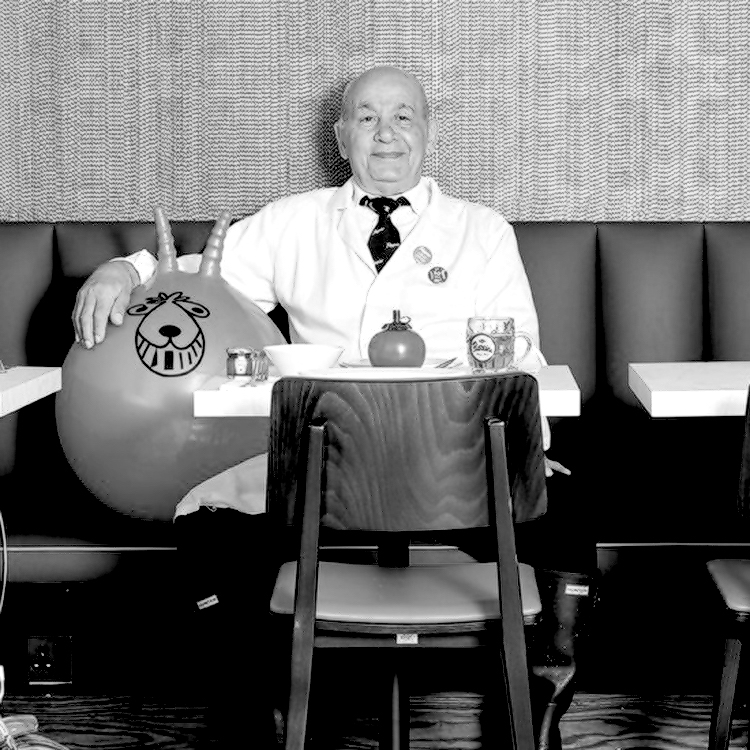 About Salih
One of our biggest advantages is that we have our very own in house fishmonger Salih who prepares our fish on site and continues to command the fleet in the engine room below our Soho Shop.
A day in the life of Salih begins at 6am when he will take a note of the orders that have come in overnight. The fish arrives from Peterhead via Joe Bush at Bilingate fish market and reaches the filleting table in record breaking time.
We believe that the quality of our fish, traditional preperation and the precise cooking methods are key to our success.