About Poppies
Fish and chips are fun, a guilty pleasure and a Great British old fashioned classic. The tempting aroma of the salt and vinegar draws you in and the crunch of the batter on the fish or the crisp on the chips is irresistable.

At Poppies we do things properly. Whether it is the sourcing of ingredients or the presentation we follow the course the Captain of the ship Pops set us on back in 1952.

The city is fast and Poppies is the escape. A nostalgic throw back in time with memoribilia, music and chatter alongside good old fashioned food served with care and love.

We are welcoming and we are a community.

For a treat after work, a family dinner or a cheeky take away. For mouth tingling, lip smacking, ketchup pouring, gravy drowning indulgence we are the experts at all things fish and chips.
About Pop's
Poppie's is renowned for authentic fish and chips and it takes it's name from born and bred East-ender Pat 'Pop' Newland who captained the ship and steered it on it's way.
Pop's career began in the fish and chip business aged 11, when he got a job on the Roman Road cutting up The Daily Mirror to wrap fish and chips in.
Over half a century on 'Poppie's pays homage to his vision and his presence is still in our hearts and minds.
The batter recipe may be decades old and the decor inspired by icons from Pop's childhood alongside his many collected items – but beyond the nostalgia, Poppie's is helping take the fish and chip industry into a new era.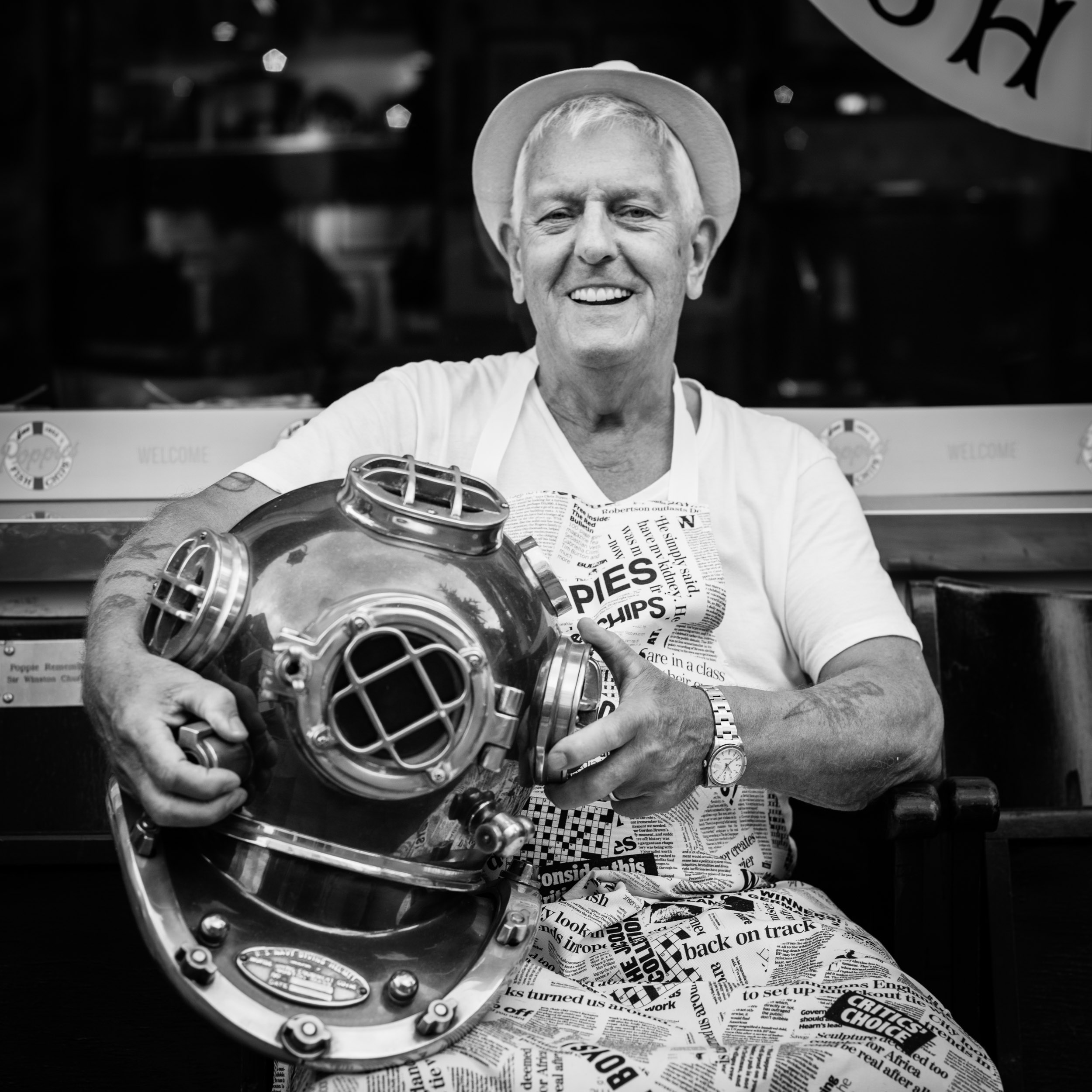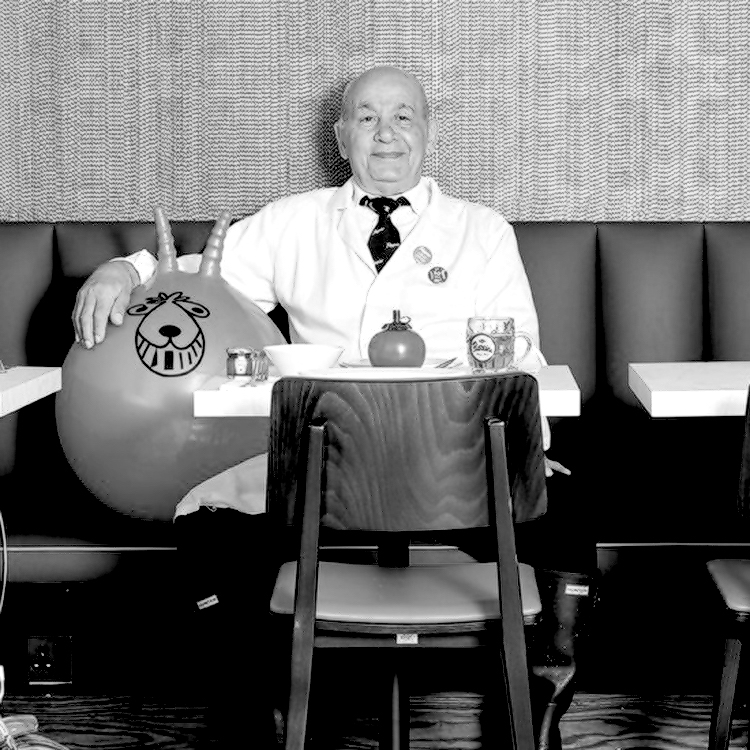 About Salih
One of our biggest advantages is that we have our very own in house fishmonger Salih who prepares our fish on site and continues to command the fleet in the engine room below our Soho Shop.
A day in the life of Salih begins at 6am when he will take a note of the orders that have come in overnight. The fish arrives from Peterhead via Joe Bush at Bilingate fish market and reaches the filleting table in record breaking time.
We believe that the quality of our fish, traditional preperation and the precise cooking methods are key to our success.